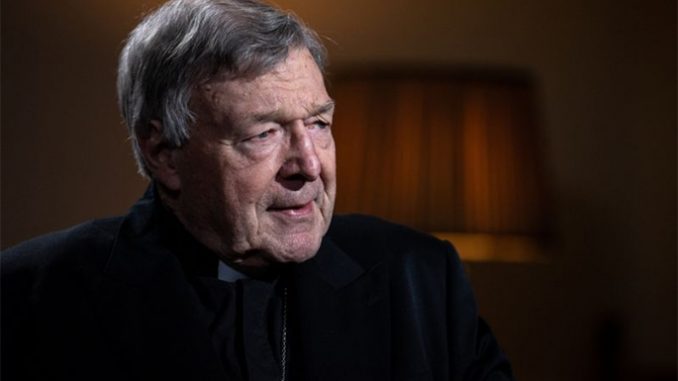 My friendship with Cardinal Pell
Catholics around the world mourned a Churchman, a bishop who was for decades a pastoral and intellectual force for the Gospel — they mourned Cardinal George Pell, who died unexpectedly Jan. 10.
I, too, mourn Cardinal Pell because of what he meant for the Church, because of who he was, and what he stood for. But I'm also grieving in a different way.
I'm mourning because Cardinal George Pell was my friend. And while I believe that he died in the grace and friendship of God, and will enjoy soon the beatific vision, I know that I will miss my friend George.
So will the friends of Pell around the world, who knew him and loved him.
I first met Cardinal Pell in 1996, soon after I had arrived in Rome to begin my service to the Holy See as an official in the Vatican Congregation for Bishops. The Congregation (now called a dicastery) is the Vatican department which assists the Holy Father in his governance and collaboration with the Catholic bishops all over the world.
The Congregation for Bishops, not unlike many of the dicasteries in Rome, was organized according to language groups. I was one of three priests who served in the English section, which meant that I helped respond to the needs in the territory I was assigned, and when the Holy Father chose new bishops, I helped to do some of the organizational work behind the scenes.
My desk at the congregation included Australia, the English speaking dioceses of Canada and all the US dioceses west of the Mississippi River.
At the time, there were 28 dioceses in Australia, in addition to the Military Archdiocese for the Armed Forces.