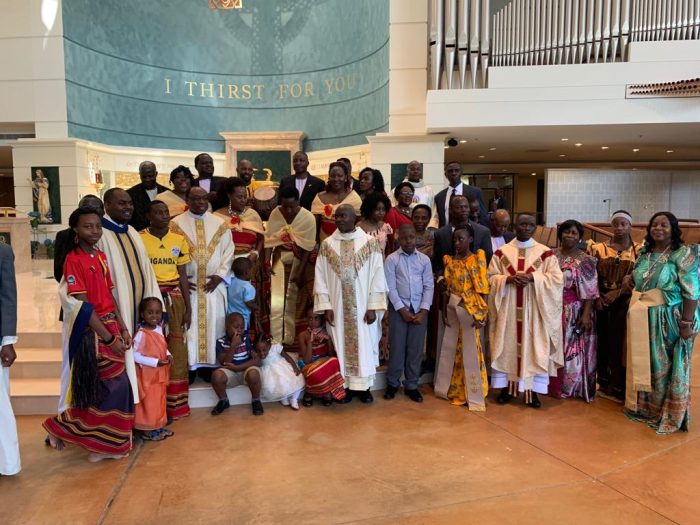 Uganda Catholic Community of Michigan (UCCM)
We are a community of Catholic Christians of Ugandan heritage living in the State of Michigan, USA; We accept that we have been chosen by God to be co-workers in His vineyard and builders of His Kingdom here on earth and We believe that God is already at work among us.
We entrust ourselves to the intercession of the Blessed Virgin Mary and our Martyrs of Uganda.
Our Story – The beginnings of the Uganda Catholic Community of Michigan date back to 1996,when a group of dedicated parishioners, originally from Uganda and residing in the greater Detroit area, chose to come together for liturgy and began holding occasional prayer meetings and mass in each other's homes.
Uniting to recite the rosary, prayer, and singing grew over the years, as we included our annual celebration of the Uganda Martyrs in June.It wasn't until 25 years later, while continuing to grow in numbers, that members decided it was time to fully validate our community.
Hence, the birth of our Constitution on March 30,2022. As an organization consisting of members from different parishes, with a common faith and national origin, we come together in unity as one Ugandan-American Catholic family of Michigan.